Your Climb and Trek Leaders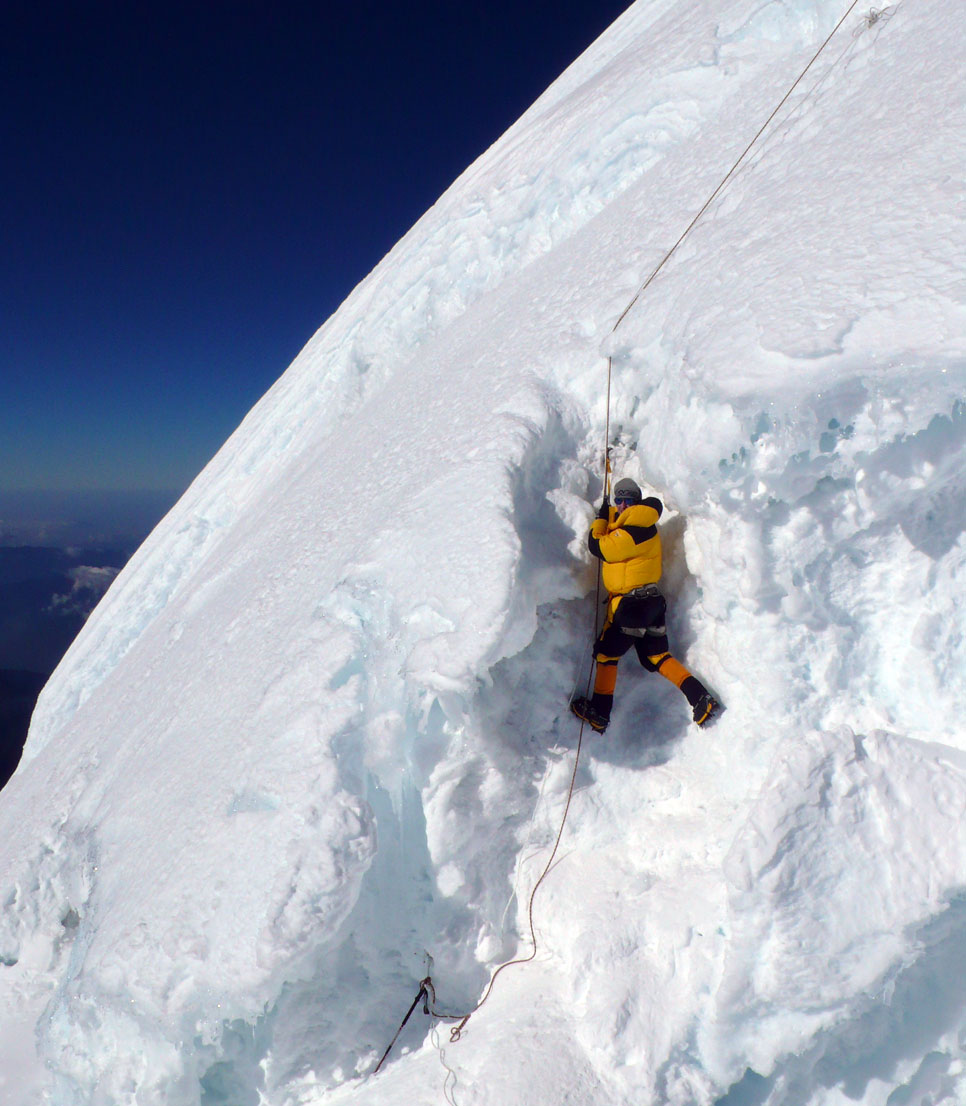 Your Climb and Trek Leaders
Welcome to our 18th year of affordable, participation-oriented approaches to climbing the Himalaya.
---
Thanks to the enthusiasm of many past and present members like you, our company is made-up of the efforts of our members, leaders, staff, and the organizations who join our ranks:
---
Blue-Sheep-Travel, Parivar-Treks, Himalaya-Incorporated, Himalayan-Expeditions, and SummitClimb.com .
All of our current expedition leaders began their career in our leader-in-training programme.
---
Are you interested in becoming a leader? If so, then would you please visit our new Leaders-In-Training Website .
---
Please click one of tab below to view that leader's biography information.
---
Dan Mazur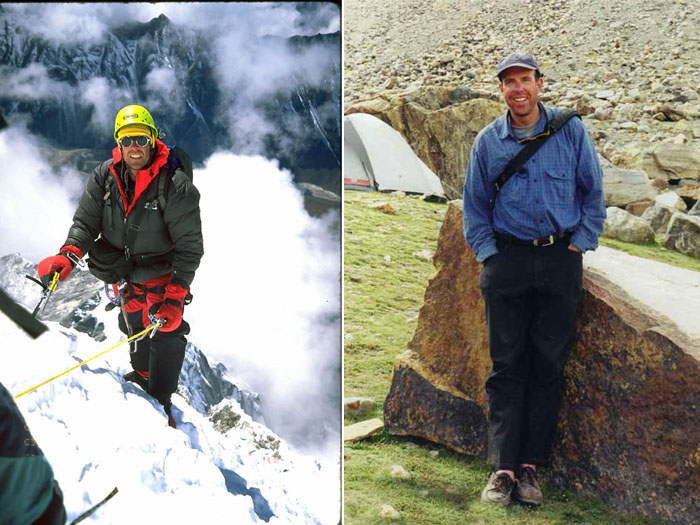 ---
Daniel has been active in climbing the highest peaks of the Himalaya for many years. His personal link with the region and its peoples began when he traveled and trekked throughout Tibet and Nepal with friends, then joined together with Anatoli Boukreev and friends to ascend Mount Everest followed by 7 of the world's highest 8000 metre peaks, including Everest Tibet , Everest Tibet Training Climb , K2, Lhotse, Makalu, Cho Oyu, Shishapangma, Everest Tibet Basecamp Trek and Gasherbrum 1. He has been leading and organizing successful and safe overland, trekking, and mountaineering expeditions for 18 years, to Tibet, Nepal, Tadjikistan, Pakistan, India, China, Africa, and North America.
Daniel Lee Mazur was born in Illinois. His family came from Zlotow, Poland, and Bristol, England. As a boy he spent his summers exploring the wilderness waterways of Canada by canoe with a YMCA group. He was an active Boy Scout for many years and was taught to ski by his father Robert. At age 12 his mother Mary started bringing Chinese students home to live in the house, so he learned his first words of Chinese around the dinner table and while doing chores. He first tasted the high peaks at age 17, while a student at the University of Montana, climbing Gunsight Peak and the Sperry Glacier in Glacier National Park.
When he is not climbing Everest and Himalayan Peaks, or travelling the world giving slideshows to raise money for charities such as www.MountEverestFoundation.org , he lives in Bristol, England, and Olympia, Washington. He is a member of the Alpine Club, a fellow of the Royal Geographical Society, a member of the American Alpine Club, a fellow of the Explorers Club, a member of the Mountaineers Club, holds a certification in Diesel Mechanics, and a PhD in Social Policy Analysis from the Heller School at Brandeis University.
Dan has lived in England, Asia, and North America, but spends more and more of his time lecturing and raising funds for the Mount Everest Foundation for Sustainable Development in Nepal and Tibet, building hospitals, schools, and environmental projects with the low-income families who live around Mt. Everest, in both Nepal and Tibet. In 1993, 'Climbing' Magazine named Dan the "most successful to ever launch an expedition". As an articulate but humble Himalayan explorer and scholar, he has been active in climbing the highest peaks of the Himalaya for many years. His personal link with the region and its peoples began in 1986 when he traveled, trekked, and climbed throughout Tibet and Nepal with friends. Since then, he has been personally leading and organizing successful Dan learned to climb in the Himalaya on a commercially organized expedition, where they attempted to climb the 3 highest mountains in the then Soviet Pamirs, and did succeed in climbing one peak: 7105 metre high Korjenevskaya. overland, trekking, and mountaineering expeditions for 18 years.
In a May 2003 article written by John Climaco, 'Climbing' magazine said: "How has Dan Mazur become one of the most successful Himalayan mountaineers?" When you meet him in person, Dan comes across as humble and unassuming. But take him to a high mountain, and Dan becomes the true and naturally gifted mountaineer that he is. His style has won him plaudits from the professional mountaineering fraternity, and it wins high praise from all who are privileged enough to climb with him on his expeditions."
Dan Mazur is most widely known for his discovery and assistance in the rescue of Lincoln Hall, an Australian climber on Mount Everest on 25 May 2006. Lincoln Hall had been 'left for dead' by another expedition team the previous day at around 8700m on Everest after collapsing and failing to respond to treatment on the descent from the summit. Mazur and his fellow climbers - Andrew Brash (Canada), Myles Osborne (UK) and Jangbu Sherpa (Nepal) - in abandoning their own attempt on the summit in order to save Hall's life epitomised the noblest traditions of mountaineering. Their sacrifice was underscored by the death of a British climber; David Sharp, who died a few days before Hall, lower down on the same route. Approximately 40 people said they saw Mr. Sharp in distress, and walked past him, but no one rescued David Sharp, and he subsequently died. Sir Edmund Hillary, who made the first ascent of Everest in 1953 with Tenzing Norgay Sherpa, spoke out against those 40 people, and said that nothing like that would have happened in his day. For more photos and story of Dan's first Everest climb, please read the news articles below or click here to learn more about Dan.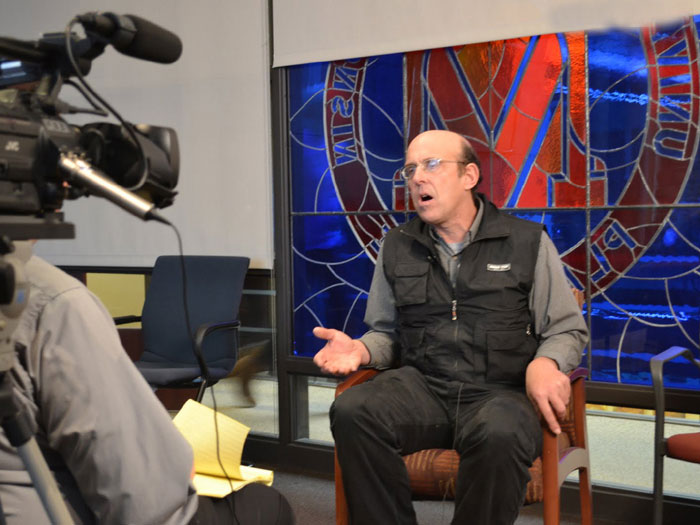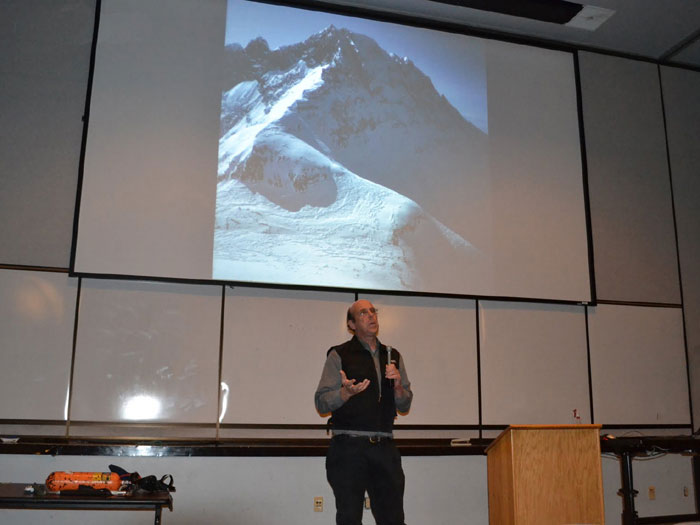 Dan at Platteville.
Dan's written, photographic, and cinematic works are featured in London Alpine Journal, American Alpine Journal, Ito-Yuki Journal of the Japanese Alpine Club, Himalayan Journal, High Magazine, Climbing Magazine, Climber Magazine, the London Independent Newspaper, the London Guardian, On the Edge Magazine, Outside Magazine, Rock and Ice Magazine, Vertical Magazine, NBC Television, The Discovery Channel, EverestNews Website, Quokka Sports Website, and the Mountainzone Website. Dan is a Fellow of the Royal Geographical Society, a member of the Alpine Club, and The Mountaineers. To read more about the exploits of Dan and friends, please visit our "News" and "Archive" pages.
CONTACT DAN MAZUR: send an email to info@SummitClimb.com with Dan Mazur's name in the subject line and we will gladly pass your question or comment directly to him.
News Articles:
Dan Mazur on Wikipedia (Click Here)
"A Climber Saved, and one Left to Die" (
Click Here
)
The New York Times, by Alan Cowell
"Climber: Choice of Summit or saving a life an easy one"
The Olympian, by Chester Allen
Click Here
)
Evening Post, by Vicky Mathias
"Left for Dead"
Reader's Digest, by Cathy Free
"Life and death at 28,000 feet" (Click Here)
Los Angeles Times, by Pete Thomas
"Hero on Everest" (Click Here)
National Geographic Adventure
"Rescue From the Death Zone"
Explore, by Andrew Brash
"The Mad Season"
National Geographic Adventure, by David Roberts
"Risking it All"
Seattle Times, by Nancy Bartley
"Mt. Everest Rescue, Saving A Stranger Left for Dead"
People Magazine
"Past Its Peak" (Click Here)
Sports Illustrated, by Rick Reilly
"Olympia guide helped save life of Everest Climber left for dead"
Seattle Times, Jack Broom
"Dan Mazur's Unconventional and Successful Himalayan Career"
The Outsider, by John Climaco
"Washington Guide Halts Everest Climb to Help" (Click Here)
The Associated Press
Audio Interviews:
NPR Weekend America Interview form June 17 2006
Video Clips:
NBC Dateline Exclusive Interview of Dan Mazur about the Rescue of Lincoln Hall:
"Left for Dead" Video Clip:
David O Brien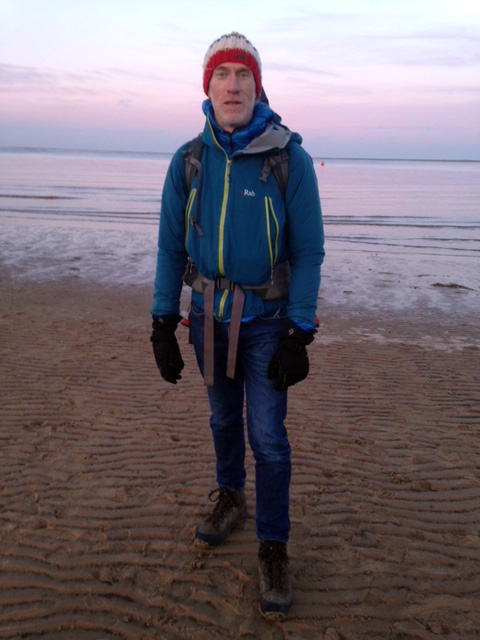 During your full-service expedition, you will benefit from the leadership provided by David O'Brien. David has climbed in the Indian and Nepalese Himalayas as well as in the Alps. He has led expeditions in the high arctic island of Spitsbergen and has a liking for the cold and remote having crossed Greenland by ski. He has organised and led overland trips in Asia and North Africa.
David has been climbing and working with Summit Climb since 2006 and is a thoughtful, considerate leader. He is back on Everest for the seventh time this year having summited Five times. He is a Fellow of the Royal Geographical Society and lives in the UK with his partner and children.
Ben Lieber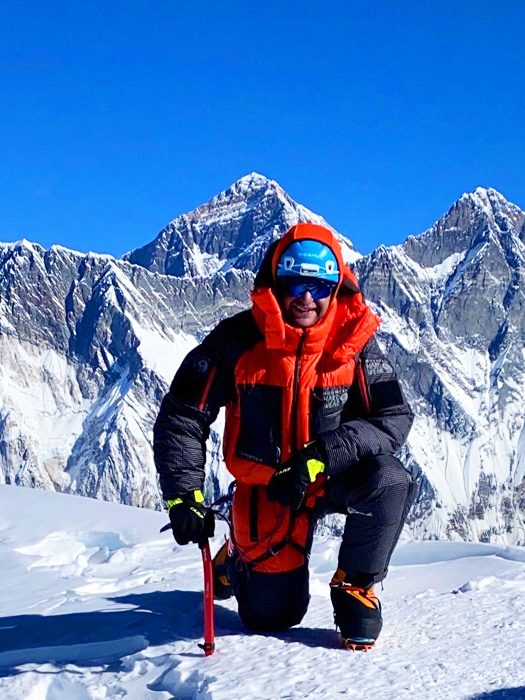 ---
Ben Lieber has led expeditions to Manaslu, Ama Dablam, and many others. He is a dedicated alpine climber, expedition leader, and mountain guide living in Alaska. He has climbed technical routes to high summits on five continents and is most passionate about leading trips in the Himalaya and Andes as well as climbing technical routes & first ascents in Alaska. Two of his proud personal climbing achievements are Solos of the Moose's Tooth (Alaska) and Artesonraju (Peru).
---
Ben's climbing has been featured on American Alpine Journal, Climbing Magazine, Rock & Ice, Gripped Magazine, Explorer's Web & Planet Mountain.
---
Check out these articles!
---
Moose's Tooth:
---
https://explorersweb.com/ben-lieber-solos-mooes-tooth/
https://www.planetmountain.com/en/news/alpinism/benjamin-lieber-solos-mooses-tooth-in-alaska.html
New Routes in Alaska's Hayes Range: http://publications.americanalpineclub.org/articles/13201215725
https://www.rockandice.com/climbing-news/new-route-in-alaskas-hayes-range-dewilde-style/
During the winter, Ben is a full-time ice climber chasing ascents of steep frozen waterfalls in the Chugach Mountains of Alaska. With a background in design, Ben works with brands in the outdoor industry on product development for new equipment to be used in the high mountains.
As an Expedition Leader at SummitClimb, Ben is committed to our members overall experience and holds safety and success in the highest regard. He is a patient & thoughtful teacher in basecamp and on the mountain. Ben brings infectious energy to each expedition and enjoys every opportunity to be in the mountains!
Don Wargowsky
Don has been climbing for nearly two decades. He has lead trips throughout the United States/Alaska, Canada, Costa Rica, New Zealand, Mexico, Chile, Argentina, and Nepal. His notable climbs include: Aconcagua, Mera Peak, Baruntse, Island Peak, AmaDablam, La Malinche, Iztaccihuatl, Mt. Rainier, Denali, and many more. At work, Don is known for being hardworking, respectful, patient, and calm under pressure. He is one of only a handful of people to have climbed icebergs floating in the ocean and climbed with a dog that set a world record for the highest elevation that a K-9 has ever climbed.

When he isn't on a mountain, Don lives in Seattle, Washington and enjoys whitewater rafting, rock climbing, ice climbing, and traveling with his fiancé and rescue dog. He also volunteers for Seattle Mountain Rescue, a high angle search and rescue team.
Martin Szwed
Martin Szwed has been a SummitClimb member and leader for many years. He started his first climbs in the Swiss Alps almost 20 years ago, on peaks such as the Matterhorn, Eiger and Weisshorn. Martin has attained the coveted Snow Leopard Award by ascending the five 7,000 metre, 23,000 foot high peaks in the former Soviet Union. Martin has climbed the 7-Summits.

He leads SummitClimb expeditions to Everest, Cho Oyu, Ama Dablam, Baruntse, and Manaslu. During the off season, Martin works as an industrial rope access technician and is a level 3 supervisor with IRATA and FISAT certification. Martin is very friendly, strong, well organized and caring. He is an excellent teacher of technical rock, ice, and mountaineering skills. Martin communicates very well, and is always looking for ways to help SummitClimb members achieve their goals.
Martin proposed marriage to his wife Christina while the newlyweds to-be were on the summit of Mount Ama Dablam, and Martin and Christina have gone on to become quite the dynamic duo of Himalayan Climbing and Trekking!